Happy New Year! Even though I say I am not going to, it seems like every year I get sucked into some type of resolution. I start out with good intentions and usually somewhere around March realize I had gotten off track.
A couple of years ago, I started my
class blog
as a New Year's goal. It has been my most successful New Year's venture to date. I find the documenting of student growth and work to be a great reflective tool for myself and something my students enjoy as well. That is why I was excited to spend my first Saturday of the year with Art teachers in Oakland Schools, talking about technology, assessment, and how they can work together in the Visual Arts classroom to meet a variety of needs.
Claudia Burns also presented at the Transforming Minds conference on the topic of assessment. Her helpful resources will soon be available on the
MAEA website
.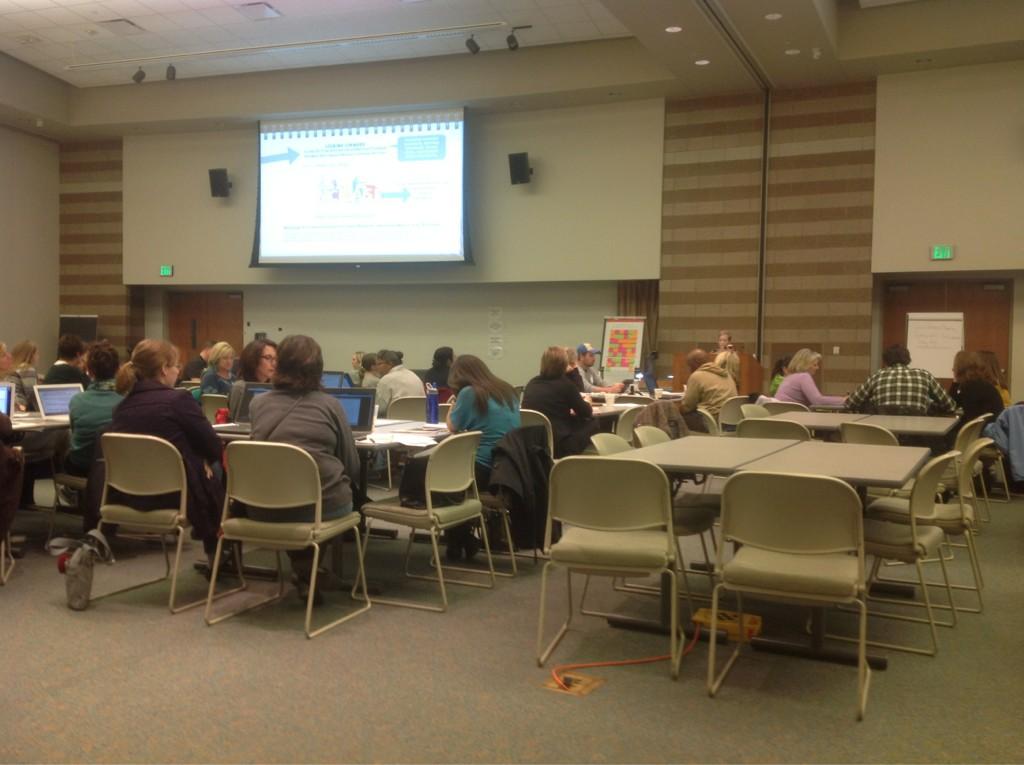 Claudia Burns presented at the January 5th conference in Oakland on the topic of Assessment.
As we move into 2013, the topic of assessment is going to be more and more prevalent. We have to figure out how we are going to document student growth that will be put towards our evaluations. Claudia has really helped get the conversation going, by providing examples of assessment tools and sample assessments that could be used in the classroom. I hope to add to the conversation by providing examples of how the use of technology can aide in our effort with documenting student growth through my collaboration on this blog and
others.
In addition to blogging, I also document the efforts in my classroom through
Artsonia
. This online gallery offers teachers a place to house digital images of student work over the course of their schooling career. Imagine being able to have students go back after years and reflect on their progress in various aspects of art making. I also use Google Forms and Moodle to create tests that help me quickly assess student knowledge, without having to spend time manually grading them. If you are interested in learning about any of these tools, you can find me at the
January 19th Flip Teaching Conference at Byron Center High School
. The event is free and lunch is provided - what more can I say!
If you are interested in helping shape the future of Assessments in the Arts in Michigan, you can apply to participate in the
Michigan's Model Arts Education Instruction and Assessment Project
. The deadline for application is January 21st.
What are some ways you are using assessment to document student growth. What are some tools available that help you show student growth?